Deluxe members help ages 6 and up increase skill, confidence, and enjoyment with their instrument or voice. 
This immersive music experience gives students more time to have fun and learn their instrument. 
Deluxe Lesson students score 30-40% higher than private lesson students.
Lessons are 60-minutes and clients rotate through 3 stations every 20 minutes: 
Individual, one on one instruction with a teacher to introduce new skills, concepts, and assess progress 

Lab Station One includes practicing, sight reading, rhythm, ear training and more 

Lab Station Two includes theory, composition, artist and composer history, music appreciation, and more. 
Why Is It Awesome? Deluxe Membership… 
Creates a well-rounded learning experience.

Just playing or singing isn't enough. We need additional knowledge, application and exploration to enjoy music. 

Includes more time to accomplish goals.

Goals = a path to success. When goals and activities are completed, students gain a sense of pride and achievement. 

Reinforces skills and concepts for better retention.

Repetition using multiple learning styles means students progress faster. 

Opens up more time for creativity.

One of our favorite lab activities is having students create compositions and improvise. They love creating stories with their music. It's a time for exploration and "off the bench" creation! 

Creates more opportunities.

Students play learning games, build friendships, and practice performing for each other!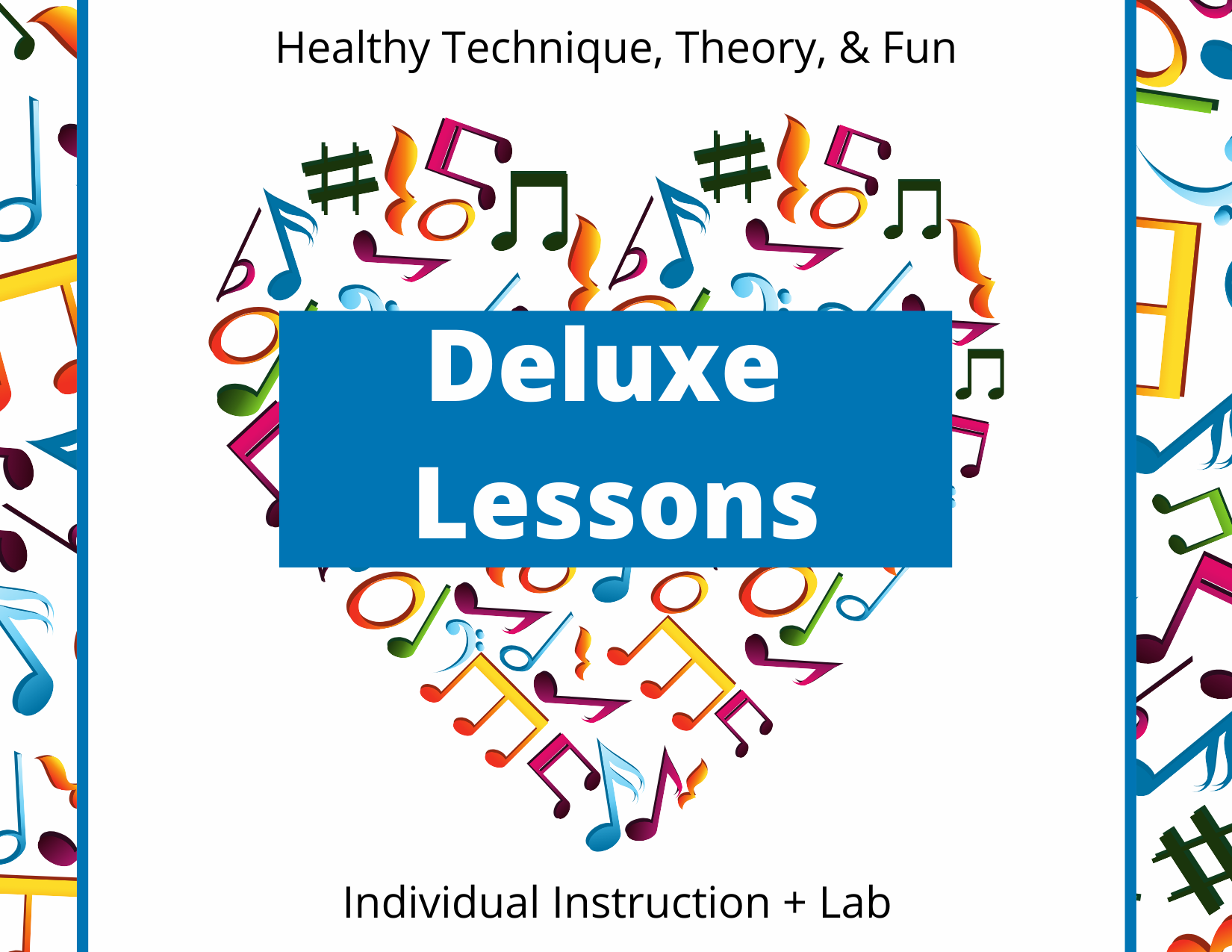 Deluxe Lessons Are GREAT For You IF you: 
Busy AND want music education
Consistent practice might be challenging to fit in
Wanting/needing a lighter course of repertoire
Focused on fun AND learning
Deluxe Lessons Are NOT For You IF You: 
Already have skill mastery
Are already a really good practicer (daily without being told)
Desire a more rigorous course of repertoire
You're a pre-reader